Who we are 
The Exams Office was founded, is owned and is run by former Department for Education employees who, between them, have extensive experience in the field of exams administration and management. Their experience spans the formation of the National Assessment Agency (NAA), the Qualifications and Curriculum Development Agency (QCDA) and, latterly, the Exams Delivery Support Unit (EDSU).
The Exams Office was launched in February 2014 by its three founders – Jugjit Chima (National Manager of EDSU's Centre Support Field Team), Nicholas Marr (former Head of Training and Operations at EDSU) and Jean Passmore (former Centre Support Officer at EDSU). They are very ably supported by a team of staff members with extensive experience across the education, finance and operations sectors.
The Exams Office currently has two other divisions within its provision – Exams Training and TEO Education.
Exams Training delivers a wide range of must-attend specialist training events and resources for exams officers, senior leaders/line managers and invigilators. All training content is devised and delivered by the experts from The Exams Office and in conjunction with the JCQ and awarding bodies.
TEO Education offers members of The Exams Office reduced costs on a huge range of exams supplies and classroom equipment, including: exam desks; exam seating; classroom furniture; secure storage; and digital exam clocks.
Our aims
To support exams officers in carrying out their everyday roles by producing quality resources at a membership price which is affordable and represents excellent value for money
To ensure that the highest possible standards are maintained during the conducting of examinations
To reinvest membership revenue, year-on-year, to increase our breadth and depth of member benefits, such as increased support through Online Tools, training modules in our Assessment Portal and Training Videos
Our principles
Our three core principles:
To produce quality resources to support our members
To save our members time
To ease the pressure on member centre budgets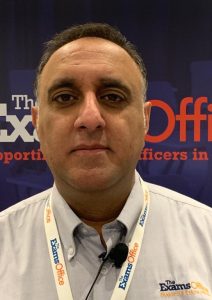 Jugjit Chima
Head of Strategic Relationships and Stakeholder Engagement/Head of Training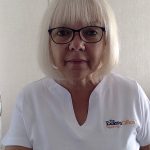 Jean Passmore
Head of Content Development and Subject Matter Expertise
To be confirmed

Head of Operations and Governance