This update includes:
Message to our Members: A challenging period for the exams officer community
August article: Considering health and safety during the conduct of examinations
August blog: The next blog will be published in September

TEO updates

Key tasks & key documents for August

Key organisations

update
This update is free-to-access, however links to member only content that may be contained within it will require members to be logged in to The Exams Office website to access this content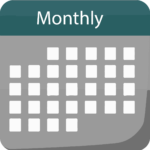 The Exams Office takes no responsibility for any outcomes in centres as a result of the information provided on our website or within our documentation. It is the responsibility of schools/colleges to apply this information as they deem necessary within their own centre. You should always contact/refer to the relevant awarding body for the most accurate and up-to-date information regarding their qualifications.