A free-to-access update for exams office staff
Includes:
MEMBER MESSAGE

:

Welcome to a new academic year (including 'Planning' Dispatch, launch of TEO Hub and upcoming support)

SEPTEMBER ARTICLE

:

New exams officers: A guide to starting your new role

NEWS AND

UPDATES

from TEO and NAEO

SEPTEMBER KEY TASKS and KEY DOCUMENTS
This update is free-to-access, however links to member only content that may be contained within it will require members to be logged in to TEO Hub to access this content
MONTHLY UPDATE ARCHIVE
2023/24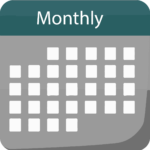 The Exams Office takes no responsibility for any outcomes in centres as a result of the information provided on our website or within our documentation. It is the responsibility of schools/colleges to apply this information as they deem necessary within their own centre. You should always contact/refer to the relevant awarding body for the most accurate and up-to-date information regarding their qualifications.