Exams Training, in conjunction with The Exams Office and OCR, deliver two courses during each academic year which are designed specifically for new exams officers – Actions for Autumn and Spring into Summer.
New Exams Officers are strongly encouraged to attend both courses.
These are suitable for new exams officers, exams assistants or those requiring a 'refresher course'. The primary focus of this training is General Qualifications (GCSE/GCE), although the good practice, hints and tips apply to all qualifications.
These courses provide a step-by-guide to the key tasks which you will need to undertake in your new role.
All courses contain a range of table-based activities to aid understanding, share good practice and network with colleagues.
The experts who launched The Exams Office are responsible for course content and delivery. They have experience as exams officers, members of SLT, devising and delivering DfE exams policies and initiatives, leading government exams support field teams, and creating good practice exam guides which are followed by more than 3000 schools/colleges. The team also consists of awarding body personnel and ex-JCQ inspectors. They will be available throughout the day to answer your questions.
All events start at 9.30am (registration from 8.45am) and finish by 4pm
---
Cost
| | | |
| --- | --- | --- |
| No. of delegates | Discounted price | Non-discounted price |
| 1 | £145 | £195 |
| 2 | £255 | £345 |
| 3 | £365 | £495 |
Discounted prices apply to members of The Exams Office and OCR centres
Discount applies to attendance at one event
Prices are exclusive of VAT
Spring into Summer 2019

Dates and Venues
Location & Venue
Date
Venue Address
Status
Birmingham
(Novotel)
 26 February
Broad St,
B1 2HG
Event has taken place
Bristol
(Bristol Hotel)
 27 February
Prince St,
BS1 4QF
Event has taken place
London
(Grand Connaught Rooms)
 1 March
61-65 Great Queen St,
WC2B 5DA
Event has taken place
Leeds
(Hilton Leeds City)
 5 March
Neville St,
LS1 4BX
Event has taken place
Manchester
(Emirates Old Trafford)
 6 March
Talbot Road,
M16 0PX
Event has taken place
---
Actions for Autumn 2019

Dates and Venues – To be confirmed in April 2019

---
All events include refreshments & lunch
Our training team sources high quality venues – usually 4 or 5-star hotels
Actions for Autumn

Course content (illustrative only):
Planning for the 2018/19 academic year
The Exams Cycle
The Exams Community
JCQ regulations & centre inspections
Secure exams storage
Qualification changes/update
Building your centre's annual exams plan
Key deadlines & creating a 'Key Dates Calendar'
Exams policies – producing/reviewing/updating policies required for JCQ inspection purposes
Working with your Heads of Department
JCQ inspections – access arrangements, controlled assessment/non-examination assessment, change of centre address/secure storage, maladministration/malpractice
Contingency planning
Access arrangements
Key tasks for the autumn term
Defining roles and responsibilities
How access arrangements impact upon your role
Meeting deadlines
Managing the exam entries process
Entry types
Estimated and final entries
Certification
Different type of qualifications/assessments – linear and unitised
Your role in gathering and sharing candidate/qualification information
Managing entries and avoiding late entry fees
Understanding entry codes and awarding body information
Common entry errors
Your invigilation team
The importance of creating an effective invigilation team
JCQ requirements
Training your invigilators
Access arrangements
Preparing candidates for exam days (this section is included for those involved in November and January exams)

The exam room – rules and regulations
Utilising mock exams
Timetabling, rooming and seating plans
Briefing candidates, staff and parents
---
These new Exams Officer training events are delivered in partnership by the following organisations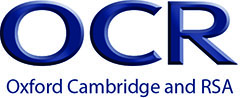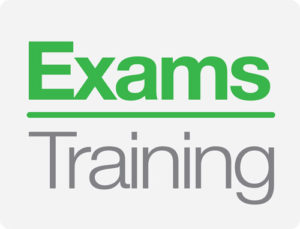 Spring into Summer

Course content (illustrative only):
Getting ready for the Summer 2019 exam series
The Exams Cycle
What is the 'Exams Cycle' and how/why to follow it
The Exams Community
Internal and external support for exams officers
Update – exams and qualifications changes (if applicable)

An explanation of exam and qualification changes impacting upon the Exams Officers
Entries
Actions following exam entries
Checking awarding body feedback following entries
Access arrangements
What are access arrangements and reasonable adjustments?
Centre and JCQ approved access arrangements
JCQ deadlines for applications
The role of the Exams Officer in managing access arrangements
Managing emergency access arrangements
Next steps upon returning to your centre
Assessments/Internal assessment
Different types of assessment
The process for managing internal assessments in your centre
Timetabling
Creating student and centre exam timetables
JCQ regulations
Centre supervision
Managing timetable variations
Rooming
Ensuring adequate and appropriate rooming for exams within your centre
Seating plans
Creating effective seating plans
Storing confidential exam materials
JCQ requirements
Hints and tips on storing confidential exam materials
Exam briefings/guidance for candidates, staff and parents
Key information to relate to candidates, staff and parents to ensure an effective exam series
Preparing your invigilators
JCQ requirements
Areas to cover when training invigilators
The exam day
Preparing for the exam
At the beginning of the exam
During the exam
At the end of the exam
After the exam
Setting up the exam room
Candidate equipment
Contingency planning and risk assessment
Dealing with late arrivals
Dealing with very late arrivals
Dealing with malpractice
Dealing with emergencies
What is 'special consideration'?
The JCQ centre inspection
Types of inspection
Areas inspected
Hints and tips on preparing for a JCQ centre inspection
Packing and dispatching scripts
A step-by-step guide on how to pack exam scripts
What is the Parcelforce 'yellow label' service?
A step-by-step guide to dispatching your exam scripts
Examples of good/poor packing labelling
Results and post-results
Planning and preparing for results day(s) and post-results
Restricted results
Understanding results information
Reviews of marking and moderation