New invigilator training
The Exams Office, through our training section, Exams Training, offers member centres three free* places on half day courses taking place across England in March 2021 (bookings taken from January 2021):
Bristol – 4 March
Manchester – 8 March
Leeds – 12 March
London – 18 March
Birmingham – 23 March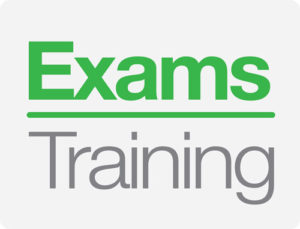 Bookings taken from January 2021

Click on the logo above for further information
*Three free places per member centre are available on a first come, first served basis. Further places may be available per centre if capacity allows.

Please note that only those with an up-to-date paid membership with The Exams Office at the time of booking and at the time of the event will be eligible for free places.

Booking windows will close once all places have been taken.
Invigilator training (in-house) 
The Exams Office offers a training session for new and experienced invigilators delivered in your centre by one of our trainers
Coronavirus (COVID-19): Please note that due to the current government restrictions, bookings for in-house invigilator training events will not be taken until further notice
Access the invigilator trainer map to identify your local trainer and for details of how to request a booking
The following areas are covered during each session:
The qualities required to invigilate
Invigilation arrangements

The role of an invigilator
What does the JCQ expect of me as an invigilator?
What invigilators must/must not do

Preparing for the examination
At the beginning of the examination
During the examination (including dealing with irregularities, malpractice and emergencies)
At the end of and after the examination
Instructions for conducting on-screen tests (optional)
Exam regulation changes 2019/2020
Invigilating and facilitating access arrangement candidates (including the roles/rules – of a reader, scribe, practical assistant, prompter – and other main access arrangements)
Supporting your exams officer
The cost of this training will be confirmed by your trainer (dependent on time and distance of travel to training venue)
Below is an indication of the minimum cost:
25 invigilators or less from £195 (Non-members from £295)
26 – 50 invigilators from £345 (Non-members from £495)
50+ invigilators from £7 per invigilator (Non-members from £10 per invigilator)
Neither The Exams Office or our trainers take any responsibility for the actions of invigilators in examinations following this training. Trainers will deliver a pre-defined training programme, and it is the responsibility of the centre to ensure that invigilators are familiar with the specific centre requirements.